This is what our clients says after using our services:-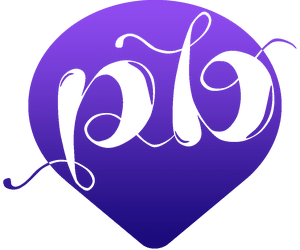 What is PandoraBiz (PandoraBiz.com)?
PandoraBiz.com is a company with Branding, Advertising and Marketing platform for business owners so we have FREE and cheapest plans for you and your biz.
Company Overview
About PandoraBiz
PandoraBiz.com is a new business module of SUD' BA Finance Solutions, Bhutan which means a new way of operating business of SUD' BA Finance Solutions, Bhutan. All the intellectual property, logo, brand, website content, business module and SOP (Standard Operating Procedure) is owned by SUD' BA Finance Solutions, Bhutan.
SUD' BA Finance Solutions,Bhutan
License Number: R-1013306
Date of Establishment Of SUD' BA Finance Solutions, Bhutan: 1ST September 2015
Head Quarter Address: Wangdigatshel (Ramitay), Phuentsholing, Chukha - 21101, Bhutan
Mobile Number: +975-17358759/+975-17329216
US Branch Address: 1581 Haka Dr. 2805 Honolulu, Hawaii 96817 USA
US Branch Phone Number: +1(808)491-1758
Emails:
[email protected]
Advertising Company Of Bhutan : We would like to take this opportunity to introduce with PandoraBiz.com
Advertising Company Of Bhutan: PandoraBiz.com have online shop where people can buy both products and services. For your reference you can visit online shop by clicking HERE
PandoraBiz.com have paying clients plus lots of subscribers and visitors online from worldwide.
What PandoraBiz.com is doing:-
In the online shop, subscribers can purchase products and services online which belongs to Businesses registered with us so we are helping generate income and sales online instantly and easily.
Visitor can find any start-up, small to medium businesses located in every corner of the world like even a smallest business like pan shop or shoe repairing shop which is very difficult for them to be visible in google search so PandoraBiz.com have the business search engine of it's own.
All the business registered with PandoraBiz.com should go through 3 levels of verification so only genuine and legal businesses are registered, such system prevents the online SCAMS which is happening very often online these days.
PandoraBiz.com advertise, brand, market and promote the business locally and internationally by bringing all the visitors from all the social media platform and search engine platform like Facebook, instagram, twitter, google, bing, etc to the business/company profile registered with PandoraBiz.com. Mission to increase the number of sales and income not just advertise.
PandoraBiz.com is especially designed for start-up, small and medium businesses because such businesses require the most cost effective ways to create the brand awareness and generate working capital by penetrating into the market which is why most of the start up, small and medium businesses fails after sometime. With another mission of helping all the start up, small and medium businesses to create brand awareness and generate working capital by penetrating into the market easily and most cost effective ways.
Bhutan is introducing: World's most cheapest and best online and offline platform for advertising, branding, promoting, marketing and selling businesses, products and services locally and internationally in couple of clicks.
There are additional services which are FREE and Payable like:-
Visitors can post for lost and found for keys, purse, mobile, pet, person etc. No need to post in multiple groups like in Facebook and waste lots of precious time. (Its completely FREE)
FREE personal development training.
Technology services
Financial services
Business solutions & consultant
For More Inquiries, Reach out to Online Advertising Company Of Bhutan at [email protected] or call us at +975-17329316 or you can chat with our online chat support agent which is available 24x7x365 to serve you and your business.
Advertising Company Of Bhutan: PandoraBiz.com is here to make better future of every businesses based in Bhutan and International.
Work Experience Certificate from Kusinara Wellness Pvt. Ltd. Awarded To Our CEO| Founder| Mentor| Adviser Mr. Sandeep Rai Chamling
Kusinara Wellness Pvt. Ltd. Is a wellness company based in Navi-Mumbai, India
Story Of Creation Of: PandoraBiz.com
By Sandeep Rai Chamling, CEO| Founder| Mentor| Adviser| Branding & Marketing Specialist| Entrepreneur–

"
When I first started my first business, it was real tough to let other know the existence of my business. I tried to make some deals with call centers from worldwide to generate leads for my business, I bought some leads from lead vendors or provider from worldwide and bought some website traffic ads and made some deals with ad agencies worldwide but all was not worth as expected. My business was falling apart every seconds and I was falling apart too with anxiety and depression. On top of that I was scammed by some people after I bought their false services which were promising; I lost lots of money and hope. I belong to a middle class family, could not afford more so I decided to give up when everyone told me to give up too. I was final year college dropout and I did not see any ways to get out from this situation of failure.
I was all alone and no one was there to support me or guide me and I was totally devastated, in that moment I decided to pray to God. I prayed on my knees and tears drops were falling down. I prayed saying- " Please at least give me one sale so I can pay some bills and dues of loan. Show me a sign to whether continue the business or give up. If you want me to do business and not give up then give me at least one sale or I don't know what I will do."
I still remember, right after 3 days on Sunday after praying I got 1 sale worth of $1,800 USD from which I paid $700 USD to a call center based in Pakistan as their commission as promised. Right from that moment I got all the answers of my questions of failures. I promised to myself that I will never give up in my life. Since my situation still not financially stable, I started to boost my mind with more knowledge and strategies to make it stable so firstly I applied to many job openings/vacancies. I said to myself that I can do any job just to pay my bills and dues of loan. I was rejected multiple times and one of the common reasons said by interviewer was-  " I was overqualified. "
It was hard for me to understand what it meant when I was pressured by the due dates of bills and loan repayment. One day morning, after I applied a job in a hotel in Thimphu, Bhutan I met a very good friend of mine and asked me, what I am doing with files in my hands and I said, " I am looking for a job to stable my current situation and finish what I started with my business after some time. " My friend said, " hey I just met with a business owner and he is looking for a Customer Relationship Manager and I feel you fit right in there. " My friend called the business owner and scheduled an interview for me. Without wasting time, I prepared everything for the interview and I met the business owner. After 30 minutes of interview I got the Job and the business owner said, you can join from tomorrow but I said, " Apologies Sir but I want to join right away without wasting time. " 
I worked as Restaurant Manager in that 3 stars tourist restaurant for 7 months, learned a lots of things about restaurant business and about customers. I started to do lots of research in all the businesses and how it is connected to each others. Compared local, national and international markets. Filled up every loop holes and got every piece of the puzzles of my failures. I started my new job as Production Manager in one of the international movie production with the help of my other good friend who told me I fit right in with my capabilities. She taught me  lot more again about life. I also did another job as part-time in one of the Foreign Direct Invested Company from Australia as Marketing Manager, the company belongs to a friend of mine who is originally from Australia and met him when I was working as Restaurant Manager. He believed in me about my business and decided to work together in my project.
Time went by, movie production was about to start but I had to leave Thimphu, Bhutan and not allowed to do Job in private sector because legally I still did not get my Citizen ID Card. One of the immigration officers in Phuentsholing said, I was not allowed to stay in Thimphu, Bhutan for more than 7 days and not even allowed to do job in whole Bhutan according to my current Citizenship status.  I was feeling shocked because I did not know about such rules. I was taken to meet Regional Director of the Immigration Office and he said he was sorry and he can't help me more but only give 7 days route permit without any extension so I can sort out everything about my Job as Production Manager and Marketing Manager. I was sad and felt lost again, I had to do what I have to. I handed over my job and came back to Phuentsholing, Bhutan and stayed with my parents but still I did not give up. I started to promote myself and the services which I was capable to provide to my clients. That time I met a Doctor from Mumbai, India and other people from USA, Canada and Australia. I helped them to do successful business and have successful life with my mentoring, coaching and advising services. I am still helping the Doctor though because he is special.
I started to earn little by little to pay my bills and dues. That time I met some businessmen from Kolkata, I did business with them and earn little more so I can save and provide to my family and others who needed. After 7 months I stopped business with them too and then decided to produce my new business module. After all my experiences and knowledge which I gathered so far since 2012, I gave my heart and soul to create my new business module which is PandoraBiz.com. That's the whole story of creation of PandoraBiz.com
Still lot to learn and will try to give the best services to my clients and users with PandoraBiz.com.
"
Details about PandoraBiz.com business module
Website: www.pandorabiz.com
Mission of PandoraBiz.com: To serve all the people around the world with our platform by 2025.
Vision of PandoraBiz.com: To create a new platform and community where all level of people around the world can do business securely without falling into SCAM and fraudulent acts. And also to create employments to all those unemployment.
Executive Summary of PandoraBiz.com: 
What is PandoraBiz.com and What does it do?
-PandoraBiz.com is the platform for 4 different users around the world as follows:-

For Guest User- PandoraBiz.com is a platform where guest user can find all the required secured and verified SCAM FREE business/company/product/services from any part of the world anytime. Guest user can give reviews to the business or company which they deal with or report to us if guest user got trouble from the business or company which they deal with.
For Client (Business Owners)- PandoraBiz.com is a platform where client (Business Owners) can securely brand their business, promote their products and services, do business with their desired and targeted clients from any part of the world with our SCAM FREE features and increase their clients reach. The genuine clients will reach them directly with no mediator.
For Affiliate Marketer- PandoraBiz.com is a platform where Affiliate Marketer can securely generate passive income for them working from home, while travelling, while eating, while playing games, while doing anything. They can earn 20% of each Paid sales made by their referred clients.
For Independent Business Manager- PandoraBiz.com is a platform for those who are marketing experts or for marketing agencies that market their client's business and generate direct sales. Independent Business Manager can earn 20% of each business registration made by them and also can
charge any desired fees/commission to their own clients for managing their client's business and generating direct sales on behalf of them using PandoraBiz.com

Why PandoraBiz.com?

For Guest User- All the registered company/business with PandoraBiz.com is verified completely so all the registered companies/businesses are real and legit with our SCAM FREE features. If any guest users face any trouble dealing with registered companies/businesses then reach they can reach directly for instant solutions.
For Clients (Business Owners)- Client's (Business Owners) desired targeted clients will reach them directly and increase revenue for their business with our Branding and Promotion Features and Tools. No waste of time, direct generation of revenue.
For Affiliate Marketer- An opportunity to earn 20% of each paid sales by Affiliate Marketer referred clients as their passive income working from anywhere while doing anything.
For Independent Business Manager- They will have their own dashboard to manage unlimited businesses on behalf of their clients and in return they can ask desired fees/commission to their own clients for them without paying anything to PandoraBiz.com.
For Our Clients (Business Owners)

Direct sales is generated without SEO (Search Engine Optimization)
Your clients can directly reach you anytime without wasting time on follow ups and lead generations.
Our high quality advertising throughout the site in various forms will help you in branding, promotion and generating direct sales into your businesses
If you don't have a website but you have a legit business then PandoraBiz.com is here for you and your business
We will provide funding as an Angel Investor for those who are in need for their business (Only for Bhutan Initially but worldwide funding is our mission because we know there are potential Business Owners/Entrepreneurs who wants to do great for the world)
For Our Guest Users/Consumers

Our ANTI-SCAM & ANTI-Fraud features will help you do business with legit businesses registered with us without feeling insecure
99% of business industry is accepted with us so you can stop by anytime and do business with any business industry with our direct chat tools without wasting your time in calling or in emails
You will find all the required details of the registered businesses not only phone number or emails or website for your verification
If any registered businesses SCAM you then we can help you get back what is yours. Reach us any time for us to help you
Do business worldwide (directly with the registered businesses) in few clicks without wasting time in calls or in email and without feeling insecure.
For Our Affiliate Marketers & Independent Business Managers

Earn 8% Commission for each referral
Apply for Independent Business Manager and get certified with us, also get life-time license to manage your own client's (Business Owner's) businesses on behalf of them using our platform, features and tools, in return you can charge them your desired fees or charges
You can keep track of your referrals and commissions with complete transparency features and tools directly from your account
Your commissions are paid directly into your bank account securely without any mediator or mail the cheque
We will train, teach, coach and mentor you to earn with us using our platform