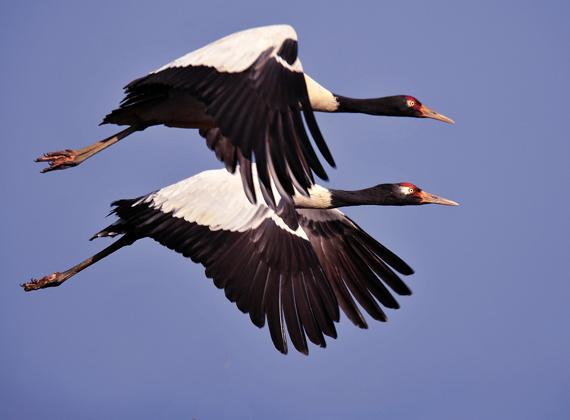 Bird Watching Tours In Bhutan
Bird Watching Tours In Bhutan: Only In Bhutan
Most comprehensive 20 nights and 21 days birding tours guided by our senior birding guide with the long years of experience in guiding international birding clients for the past many years.
This tour starts from southeast of Bhutan entering from the Indian state of Assam working our way to a central, bit of south and eventually finish in the western part of Bhutan.
On this tour, we'll cover different wide varieties of habitats and all the main birding sites in the country at a very comfortable pace. You can experience the elevation from 150 m up to 3890 m.
You will likely see all the key species of Bhutan including four species of Pheasants, Ward's Trogon, Ibis-bill, five species of Parrot-bills, Yellow-rumped Honeyguide and Beautiful Nuthatch, one of the most sought-after specialties of the Bhutan fauna.
We will also focus on the super skulker species like Tesias, Shortwings, and Wren-Babbler. In all, we will show you over 320 birds and 10 – 15 species of mammals such as three species of langurs, including the nearly endemic Golden Langur.
Himalayan Giant Squirrel, Yellow-throated Marten, and Himalayan Goral highlight include visit to Bhutan's most scenic icon and most important destination for pilgrimages Taktsang Monastery (Tiger's Nest), most beautiful and impressive Punakha Dzong and visit a typical Bhutanese farmhouse to experience the local hospitality.
If you want to book your tour, please contact Bhutan Expert Travels in call: +975-17119392 or email: [email protected]
What do you feel about Bird Watching Tours In Bhutan? Comment below!